Welcome To Bespoke Resin .. "the Resin Bound Driveway And Landscaping Specialist"
Welcome To Bespoke Resin.
The Resin Bound Driveway and Landscaping Specialist.
We are Bespoke Resin, a Yorkshire Resin Bound Driveway Company and landscaping Specialist. We are based in Conisbrough, Doncaster and cover all areas of South Yorkshire and Yorkshire.
We are a Resin Driveway and Landscaping company that can provide you a first class service across Doncaster, Sheffield and all other parts of Yorkshire. The main part to our business is Resin Bound Driveways, Patios and Landscape Gardening but we have lots of different aspects to the business from machine driving, fencing and patio laying. All our team is fully qualified to undertake any work, from machine driving to laying the Resin Bound product.
We install only the best Resin Bound products on the market and only using all UK based products, the resin we us is BBA approved and is UVR stable, giving you the peace of mind that the colour of your resin will not fade.
We install Resin Bound and Resin Bond stone Driveways, pedestrian walkways, commercial anti slip surfacing and car parks using the best and latest technology. Our Doncaster Based team will cover the whole of Yorkshire and Humberside for all types of work. Not only is this the best product on the market for driveways and patios, this is long lasting and very hard wearing and is permeable SUD's compliant and will last for years to come.
A Resin Bound Driveway will transform your home giving your home or premises the uplift it deserves, this is very eye catching and will make you the envy of your street.
We will stand by our work and give a 10 years warranty on our work (T&C's Apply),
This how much we know our work is fantastic and stand by our products offering you this great warranty.
We are also a landscaping company and can cover all aspects of your garden and property upgrade, with our expertise we can transform property to look amazing, from fake grass to fencing, we can provide you with everything you need to transform your property or home.

Want to thank Gav and his lads for doing a great job it looks brilliant. Great set of lads very professional, hard working, there was no mess to clean up all done by them!!! Would highly recommend Bespoke Resin

Sue bradley Friday, July 30, 2021
Fantastic job on my drive I highly recommend Gav and the lads... Great communication from start to finish..

Maltby Tuesday, October 29, 2019
Recently had my Resin drive cleaned from a recommendation by Gavin of Bespoke Resin and then Gavin himself has just been to recoat my drive with resin and added something to the resin so it won't fade. This should have been added when the drive was originally laid. The result is fantastic and it looks as good as it did when originally laid. I can highly recommend Gavin and his company if you want a new resin drive or just a facelift like me. Also the amount he charged was much lower than other companies I approached. Could be happier šŸ˜

Diane Monday, April 12, 2021
Very highly recommend bespoke resin excellent from start to finish great communications all the way through. Fantastic team of workers that Gav has even having a cuppa while still working had plenty of quotes and this was the best. Very professional job no mess left always cleaning up and very sociable nothing to much for them 100%

John glarvey Wednesday, December 16, 2020
Leon Evans The user didn't write a review, and has left just a rating. Google Review

Lee Evans Tuesday, April 6, 2021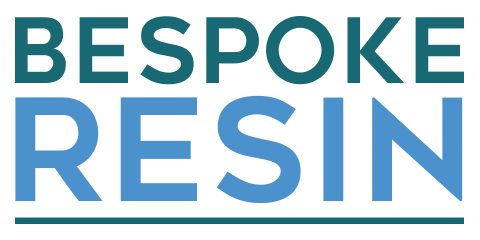 Get In Touch!
Address: 80 Elm Green Lane, Conisbrough, DN123HS
Telephone: 07521915402
Email Address: bespokeresin1@outlook.com
How To Find Us